Jobs in Aviation:-
www.IacGlobal.com
Business is booming as demand for travel rebound after the pandemic crippled the demand for leisure and business travel. United, SouthWest, American, and Delta have revealed strong revenue in the first quarter of 2022 amid rising aviation fuel cost.
Airplanes Manufacturers:- Boeing, Airbus, Lockheed Martin, Raytheon, Bombardier, Northrop Grumman, Rolls-Royce, Safran, etc.
Private Ownership Cost:-$195,000 to $260,000 per mth., travelling twice per month.
Charter Flight:-$1,300/hr to $15,000/hr.(Airbus, Gulf-stream, Falcon, Lear-Jet, Hawker, Cessna, etc.).
Medical Emergency Flight 24/7(Pilot, Nurse & Paramedic):-Call Angel Medical Flight (855) 550-9730 from the USA; and (480) 634-8017 from Overseas or International. Air Fare from the Caribbean Islands to FL and NY US$40K to US$80K. From the USA call Medway Air Ambulance(770)963-1412. Both companies accept Travel Insurance and American Express Card. Ask for Kirsty.
We serve over 100 professionals in this industry. With us in your corner, you will always have a knowledgeable and valuable resource to turn to for practical and profitable business and financial advice in your industry and in FOUR other KEY industries. Written testimonals we obtained during our annual clients surveys are overwhelmingly impressive.
Services We Provide Aviation Clients
#1)Tax Planning, Preparation & Filing; #2)Financial Planning
#3)Franchise & Real Estate Advisory; #4)Business Advisory
Our CONTINUALLY Updated Tax DATABASE contains over 1,000 Tax Strategies that are unique to your industry. It enables us to use the BEST Tax-Efficient Structure that will MINIMIZE your Tax Liability and MAXAMIZE your Cash-flow and Disposable Income without raising a red flag. Tax return is prepared within 5-days AFTER we receive ALL your documents. Clients pay their choice of courier (DHL, FedEx, UPS) and send us their ORIGINAL documents. We give them up to $30 Credit; and we pay to return their ORIGINAL documents and a copy of the Tax Return that we Prepared and File for them. Tax Preparation FEE is a MINIMUM of $550 ($580 Less $30).
Commercial Pilots and Flight Attendents (Flight Crew) can deduct up to 68 items of job related expenses. They may also qualify for Foreign Tax Credit and Per Diem deductions under the IRS and DOT rules. Record keeping is important. Please send us your:-
1)Travel logs (Log Book).
2) Receipts for Food, Lodging and Incidentals expenses.
3) Other Job related expenses that you incurred.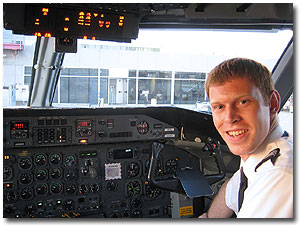 Who are our Aviation Clients.
1) Pilots (Captains, Line holders, and Reserves) American, Jet Blue, Southwest & Eastern Airlines.
2) Flight Attendants(Local & International flight schedule; and guaranteed salary whether they are Dedhead, In-Flight, or not on schedule).
3) Maintenance workers (American, Jet Blue, Southwest, & Eastern Airlines).
4) Aviation support/affiliated companies.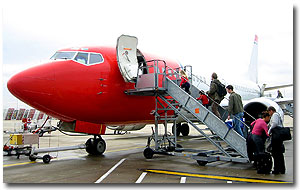 How we obtain aviation clients.
*On-line group discussions.
*Airports Connections.
*Union/Trade Associations.
*Direct Mailing from our exclusive database.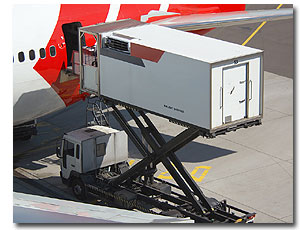 What we want from you
Your Cell Phone number and E-mail address for quick communication.

A paper copy of the last tax return you filed.

Your Business Gross Income and expenses for the year if you own a business.

Your Forms W2 and job related expenses if you are an employee. Your mortgage interest and real estate tax if you own a private home; and Rental Income, Mortgage Interest, Real Estate Tax, and Operating Expenses if you own a rental property.

A copy of your flight schedule and/or information from you Log Book to enable us to compute your PER DIEM expense deductions.

A copy of your Drivers license or State ID. (Starting in 2016, the IRS required the information be included on your tax return to help combat Identity Theft).

Form 1095-A, 1095-B or 1095-C from your employer or union to show that you had Medical/Health insurance during the year. The information on the form would be included on your tax return to stop the IRS from charging you a penalty for failure to show/prove you have medical coverage.

Your Credit Card or Bank Account Information to pay for the service.
****Clem. Barry is a Transportation Tax-Accountant, and an IRS Enrolled Agent since 1989. The IRS HOTLINE is (800) 829-4933 AND 829-1040 FROM 7am Eastern Standard Time(EST). He is a graduate of Travel Institute, N.Y.; and he has taken continuing education updates at CUNY Aviation Institute, N.Y.
**NOTE: If you are serious about having your tax returns prepare by us, please note that Clients must communicate with us and receive our approval before sending information to us. Thanks for your business.
Click here for "The Trucking Industry"
Click here for "Consultation Services"
Click here for "The Entertainment Industry"