The Film/Movie Industry
Tax accountant serving independents (indies),
actor/actress-producers, and directors
Overview
Films that can be produced on shoe-string budgets can become blockbusters and strike gold at the box office. More than 560 movies earned over $18 billion at the box office in 2005, including $9.6 billion from international distributors. In April 2008, the movie "Prom Night" was released on a weekend to coincide with the upcoming prom season. It had resonated strongly with its target audience of teenagers and it earned $22 million in the first three days at the box office. It had cost $20 million to produce.
Special tax breaks are available for films that you produced in the USA. The production cost for each domestic film that you produced must not be more than $15 million and 75% of the total compensation paid for production must be for services performed in the USA by actors, actresses, directors, producers, and other relevant production personnel. Small-budget films have generated high returns at the box office and a big pay day for studio executives. One film that was produced on a budget of $6 million has generated over $48 million worldwide and another film that was produced on a budget of $13 million has generated $100 million in ticket and DVD sales worldwide. The uncanny ability of the script writers to produce quality scripts and the enduring popularity and drawing power of iconic actors/actresses have lured audiences to these films in droves.
Call Barry's Accounting Services if you are an independent filmmaker or have projects "picked up" from the "majors" (Form 1099, freelance), or if you are planning to make a film/movie that has been your life-long dream. Barry's Accounting Services has clients like yourself. Here is what we know about your industry.
Revenue

Ticket sales:
Ancillary sales:
DVD/video
Cable
Network TV licenses
Syndication
Foreign TV
Floor Plan/Chart
| | |
| --- | --- |
| Post-production: | (editing, scoring, titles, credits, dubbing, special effects, & sound tracks) |
| Principal photography: | above-the-line (actors, directors, producers, & writers) |
| | below-the-line (sound stage, wardrobe, set construction, & labor) |
| Pre-production: | (script development, set design, casting, crew selection, costume design, & location scouting) |
| Story rights acquisition: | (concepts, books, & screenplays) |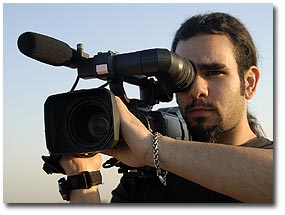 Itemized Expenses
Legal & accounting
Tax consultation & preparation
Script & score cards
Agent, producers, & casting director
Cast, crew, & extras
Photographers
Engineers (stage, light, sound, etc.)
Music reproduction license/contract
Marketing, distributors, & exhibitors
Transportation (air, trucks, & buses)
Stagehands & bellhops
Bond & medical insurance
Equipment, maintenance, & repairs
Lodging (house, motel, campers/tents)
Heaters
Meals
Tips backstage (doormen, porters, bellhops, dressers, etc.)

Thanks for your time. Have a nice day!


Click here for "The Entertainment Industry"