Education
- MS Taxation
- IRS Enrolled Agent – (1989 to present)
- Insurance Broker (property & casualty)
- 30 hrs. of annual continuing education
Clients
U.S. citizens and permanent residences residing and working in the USA, residing and working overseas, retired and living in the USA and retired and living overseas. Most of our clients earn $100,000 and more. Incomes of $100,000 to $100,000,000 usually contain investment incomes and losses and they present special challenges.
Experience
Our experiences working with high income clients and clients with complex tax returns for over 30 years have made us specialized in that market niche. We have become very efficient and astute at turning challenges into opportunities that have benefitted our clients. Some of the obstacles and benefits we can spot quickly include:
a) Mortgage interest deduction limitation
b) Itemized deductions limitations
c) Passive activity loss limitations
d) Recapture of depreciation deductions
e) Expense allocations
f) Net operating loss deductions (NOL's)
g) The alternative minimum tax (AMT)
h) Excess social security withholding (FICA)
i) Domestic & Foreign tax credits
We watch the paradigm shifts in the demographics of the population and in the marketplace, and we move quickly to fill the void. We serve clients in 13 states (NY, NJ, CA, CT, GA, MD, PA, FL, LV, AZ, NC, SC, and AL) and 12 foreign countries. We have had construction union workers with 15 Forms W2, and contractors that build and sell houses in several states. We have had investors that bought and flipped houses in several states. We have received 10 forms W2 for a soccer player who played for several teams in 12 states and 3 foreign countries. We are doing work for artists who are on domestic and international tours. Some of our clients own residential, mixed-use, commercial, and industrial real estate, including condominiums (condos), cooperative housing corporations (co-ops), vacation homes, and other shared equity ownerships in two or more states. Some of them have received tax breaks and tax refunds when their property or business was damaged or destroyed by natural disasters (flood, hurricane, volcano, tornado, or fire) and they were not fully reimbursed by insurance or FEMA. This was evidence during the aftermath of Hurricanes Andrew in 1992, Katrina in 2005, Ike in 2008, and Sandy in 2012.
You may be entitled to receive tax refunds if you are/were a victim of a scam, whereby a stock broker, contractor or developer had defrauded you and others, and the crime and your financial loss are documented by your attorney, court, the SIPC, FBI, or SEC. Please bring us the documentary evidence.
Tax preparation usually begins on the same day clients present their information or on the same day their information is received. Their tax returns are filed electronically and their tax refunds are deposited in their bank account, by the government, in 14 to 21 days if they are not delinquent on back taxes, student loans, child support, or parking tickets. Copies of their tax returns are available to them when they pay us.
Click here for Tax Preparation Fees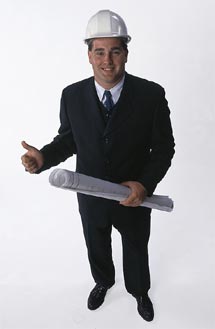 Engineer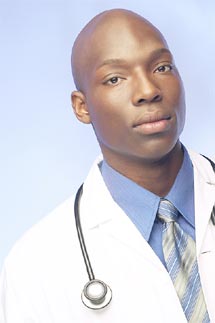 Physician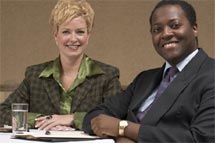 Entrepreneurs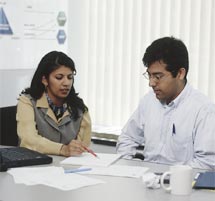 Real estate owners