Books & Articles
>>Listen to my AuthorTalk radio interview here (mp3).<<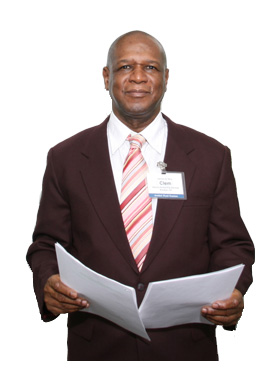 Great news!! Are you looking for breakthrough results in your job interview, personal finances, career and business? You can preview FREE chapters in my new book-workbook and e-book, (SWEET SUCCESS by Barry). It is a best seller in Canada, UK, USA, Australia & New Zealand. Amid rave reviews it entered the world's largest book fairs: London, UK; Frankfurt, Germany; Guadalajara, Mexico; Beijing, China; and Miami international book fair, U.S.A. Demand and referrals have been great. A consortium of book publishers, reviewers and critics gave it a score of 8.74 out of 10. GoodReads.com (a company formed by Amazon and Google to review and critique books) rate it one of the best self-published books of its kind.
You can download the e-book on Kindle, Nook, iPad/iPhone, Android or Kobo.
Log on to one of these websites:
1) Do you ever feel you have amazing skills and abilities that some lucky employer will be thrilled to have but somehow you just can't get past the interviewers and land your dream job? How do employers select applicants? Chapter #4, "Hiring Employees;" and chapter #5, "Leadership" will give you insights into the mindset and expectations of hiring managers. Are you over age 50 and job hunting? Read chapter #6. This book has helped many job seekers land their dream job and get promotions while they build their businesses on the side. You can read any chapter and apply what you have learned in 30 minutes. It cuts the learning curve by 75%.
2) Are you struggling with the idea about how to start your business? Are you planning to buy a business or franchise? Are you planning to raise money for your business? There are chapters in this book-workbook that are specifically written to help you make the right decisions.
3) Do you have problems choosing which product or service to sell?
Read chapter #10.
4) Do you have problems with marketing, pricing and sales?
Read chapter #26.
5) Are you planning to work or do business overseas?
Read chapter #27 "Doing business overseas."

Articles published in professional journals
"Managing business liquidity"
"Essentials of inventory management"
"Doing business overseas"
"SME's & NGO's in a renewed world economy"
"The economics of entertainment & tourism"
"Controlling fraud in project management"
"Mistakes start-ups make"
"Cross-Selling: an overlooked asset"
"Real-Estate: Ask the expert"
"Getting a record deal"
"Outsourcing: a new economy"
"Growing a business in a slow-growth economy"
"Strategies for entering markets dominated by entrenched competitors"
etc.
"The Consultant & Speaker" click here.