The information on this page would answer your questions in 5 minutes. Call us if you are convinced we are the right fit for you.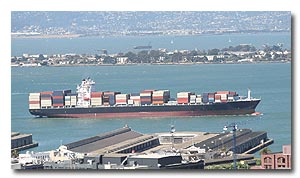 We prepare tax returns for seamen/seafarers (Captain & Crew) working intrastate and interstate on ships, barges, ferry boats and tug boats; and sailing in international and foreign waters and docking in foreign ports. Those ships include Moller Maersk, Central Gulf, CMA-CGM, Alaska Tanker Co, The World, Chartered Yachts, etc.
You may be qualified for Per diem under the IRS and DOT rules; so keep your:
1) Travel logs
2) Your receipts for Food, Lodging, and Incidentals expenses.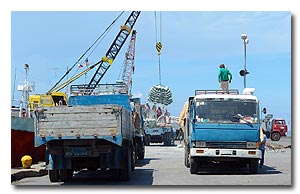 In addition, you may use our Seafarers Tax Organizer. Print out those Copyright pages, fill them out, and send them to us. When we receive them, we will process the information and we will add the appropriate PER DIEM(S) for your port(s).
How we get clients
The internet search engines, Speaking & Writing about the industry, Outsourcing Companies; referrals from Union Halls, etc. If you are serious about having your tax returns prepare by us, please note that Clients must communicate with us and receive our approval before sending information to us.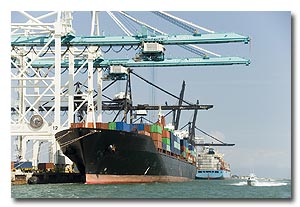 What we want from you
1) Your Cell Phone number and E-mail address for quick communication

2) Certificates of discharge & vessel schedules (Voyage schedules for all ships)

3) A paper copy of the last tax return you filed.

4) Forms W2's and 1099's, (unemployment compensation, student loan interest, etc.)

5) A copy of your Driver's license or State ID. Starting in 2016, the IRS required the information be included on your tax return.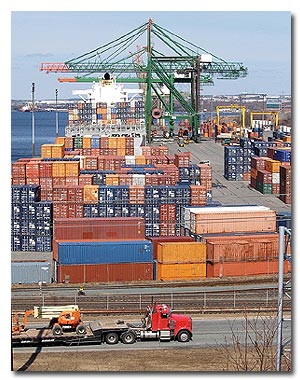 6) Form 1095-A, 1095-B or 1095-C from your employer or union to show that you had Medical/Health insurance during the year. The information on the form would be included on your tax return to stop the IRS from charging you a penalty.

7) Your Credit Card Information to pay for the service

Seamen who can't come to our office send their documents to us by Fax, UPS, FedEx, and Post Office. We don't accept documents by e-mail.
Testimonial
"I am a ship captain. Sometimes I don't have time to visit my accountant. I organized my documents and sent them like Barry recommended. Two weeks later my refund was in my bank account; and my copy and gift arrived at my address. I was like, wow!! I like that."
- Samuel, K. (Jacksonville, FL)
Click here for "Merchant Mariner's - Questions & Answers"
Click here for "The Airline Industry"
Click here for "The Trucking Industry"
Click here for "The Entertainment Industry"