Business Taxes, Accounting, Strategic Planning, Valuation, Business Insurance, Financial Statements
The services we provide are timely, policy-relevant, results-oriented, and rigorously executed. We start with an in-depth, analytical process that helps us identify credits and deductions that put money in clients' pockets. Our quarterly newsletter at the top of the screen keeps clients updated while they juggle their busy schedule.
Education
(NYU, Columbia, Taft, & USC)
- MS Taxation
- MBA and PhD Business Administration
- Certificates from Cambridge and London Universities
Qualifications
- IRS Enrolled Agent - (1989 to present)
- CFE Certified Fraud Examiner
- CMC Certified Management Consultant
- CVA Certified Valuation Analyst
- Insurance Broker (property & casualty)
- 48 hours of annual continuing education
Industries
In-depth knowledge and experience about cross-border transactions and business operations in the U.S.A., Europe, and the Caribbean. Our clients operate in the following industries:
Entertainment
Real estate, construction, and hardware
Transportation and technology
Medical and professional practices
Manufacturing, retail, and wholesale, etc.
Services
1) Taxation Preparation
Business owners can take responsibility for their bookkeeping and give us a complete analysis of their business transactions or a copy of the adjusted journal or ledger entries to prepare their business tax returns. The minimum fee is $700.
2) Business Planning, Advisory, and Implementation Services
This includes business turnaround and business restructuring. In operations management, clients' productivity has increased 32%-48% and net profits 24%-35% in the first year. For each client, we cut costs to the bone, select customers/clients who are the right fit for each business, select the right suppliers, introduce the right products/services, streamline their processes, and make their businesses more efficient, profitable, and competitive. Ferreting out corrupt, deceptive, and fraudulent business practices against our clients' businesses, and collecting reimbursements and restitution from perpetrators have added profits to their bottom lines. In taxation, public relations, and project management, clients saved money and their businesses and careers, too.
3) Board Member
We serve on the board of directors of a for-profit corporation on behalf of specific shareholders. We can serve on your board if you are searching for board members to represent all shareholders of your corporation. Scroll to the bottom of this page and click on the link "Forming a Board."
Client Acquisition: The Internet, trade & fashion shows, speaking and writing, music & film festivals, outsourcing companies, professional referrals, and contracts with established companies.
Independent Survey: The top eight RANDOM reasons clients gave for doing business with us: Experience, knowledge of their industry, hands-on, transparent, reliable, speed, accuracy, and results-oriented.
Testimonials
"The information you have given us is invaluable. We have leased a fleet of trucks and the leasing company has encouraged us to retain your services."
- Allan & Tom, Shippers & Movers
Randall Ave., Bronx, New York
"Your mentor program is great. I moved to Miami and purchased the business of my dream nine months later. I am planning to open another store in the fall just like you predicted; and I am counting on your support.
- Angelina Cruz, Retailer, Miami, Florida
"I opened my second store to accommodate upscale shoppers and my collections are flying off the racks. I am ready to franchise my brand and I have plans to take the business public. Thanks for believing in me and thanks for being there for me."
- Angelina Cruz, Retailer, Miami, Florida
"The businesses we inherited were in total disarray. Barry helped us reorganize them and turn them around. The training and support services we received were terrific. The business cash flow has improved tremendously and we are not paying any bank fees. Our suppliers have become more reliable and the banks have increased our revolving line of credit."
- Andre, Julian & Mindy Roache,
Store Owners, Brooklyn & Queens, New York
"Your article on Real Estate Taxation is excellent. I have read bits and pieces of the subject in magazines, brochures, and handouts at seminars, but this is the most comprehensive article I have read on the subject. The answers you gave were well-researched."
- Jan Davidson, General Contractor
Beverly Hills, California
"Our stores were under investigation because we failed to file tax returns and pay the sales and payroll taxes. We had discussions with several accountants who used to solicit us for business, but they were too busy attending to their regular clients. We found Barry's Accounting Services listing in our local newspaper. We called Barry and we agreed to provide him with the information he requested. We paid $8,226 less in penalties and interest. Our financial affairs are finally back on track and we are happy. Thanks, Barry."
- Leo & Jane Robinson, Owners
Jamaica, New York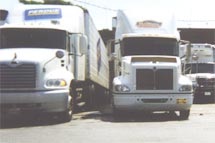 Trucking company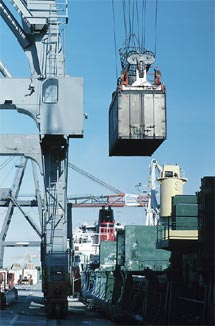 Loading dock/pier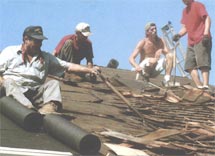 Construction company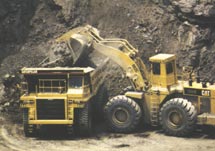 Land development company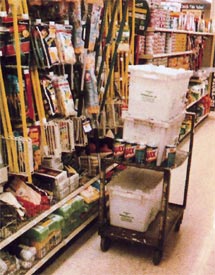 Wholesale, retail company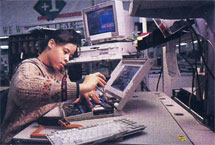 Manufacturing company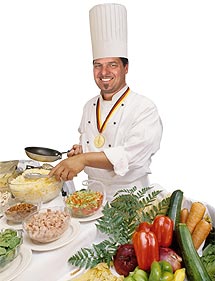 Master chef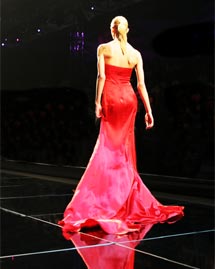 Fashion model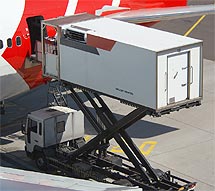 Air cargo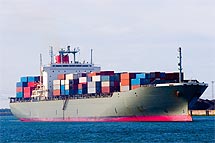 Ocean freight