Traders & Investors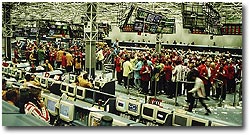 It does not matter if traders execute their trades on the NYSE, LSE, NIKKI, Forex, Scottrade, E*Trade, Ameritrade, Fidelity or Schwab and their compensations or investment incomes are listed on a partnership's or corporation's K-1, or whether those income are reported on forms 1099's, W2's, or a combination thereof.
At Barry's Accounting Services we have helped traders with choice of entity and complex tax and organization issues. Some of our clients are qualified business traders and they have received the full section 162 tax deductions for expenses they have incurred.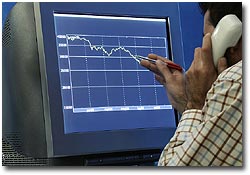 We have an excellent record with the taxing authorities, but that does not mean we or any other tax preparation company can stop IRS auditors from doing their jobs - auditing taxpayers. Hence, clients are advised to keep accurate books and records to substantiate credits and deductions on their tax returns.
We are experienced in trade tax laws, and we have handled securities and trading issues such as section 83(b) Stock Election, section 988 trades, section 1256 contracts, Mark-to-market elections, Short sales, wash sale, futures & options, stock splits, dollar cost averaging, dividend reinvestment plans, margin interest, investment interests & dividends, investment expenses, investment tax credit, unreimbursed expenses, home office deductions, etc.
Question
I am working for a hedge fund company. I am part of a 4-man team there and I am paid as an independent contractor. I would like to form my own entity while I continue working for this company. I would like to organize it so that it does not resemble a sham. Please advise if this is something you can help me with. Thanks.
Answer
You are quite right. If your trading entity is not set up as required by law the IRS and State would consider your action and the hedge fund company's action as a willful intent to evade taxes (tax evasion). We can help you avoid this dilemma.
Click here for "Financial Planning & Wealth Management"
Click here for "Business Valuation"
Click here for "Real Estate Taxation & Property Insurance"