Stock Traders & Investors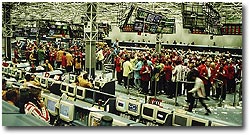 Some of our clients execute their trades on the NYSE, LSE, NIKKI, Forex, Scottrade, E*Trade, Ameritrade, Fidelity and Schwab. Their Trades, Compensations, or Investment incomes are listed on a Partnership K1, or a Corporation K-1, or reported on Forms 1099's, W2's, or a combination thereof.
Industry Related Education
*MS Taxation.
*IRS Enrolled Agent (1989 to Present).
*PwC and Merrill Lynch (Internships).
*Green Traders Tax Seminars.
*NYU (Annual Continuing Education).
Let's get to the specfics!!!
At Barry's Accounting Services Corp., we have helped many traders file Simple and Complex tax returns for over 15 years. A change in their tax bracket has reduced their tax liability (Marginal & Effective tax rate). According to the Tax Code, Traders are classified into TWO categories:-
#1) Investors and Hobby Traders (or part-time traders):- According to the IRS rules, they must pay Capital gains tax on profits; and they can only deduct a Maximum net loss of $3,000 per year. Excess loss is carryover and deducted in future years.
#2) Full-time traders :- According to IRS rules, a Full-time Trader can deduct ALL trading expenses and losses incured during the tax year. You are qualify as a Full-time Trader if you derive and depend on making your living from the profit on short-term sales of stock for your trading account and you had filed an application form with the IRS and claim the "Mark-to-market" election. You must keep daily timesheet, books and records of your activities to substantiate your claim as a Full-time Trader. Call the IRS (800)829-3676 from 7:30am Eastern Standard Time.
Full-time Traders can elect the special Marked-to-Market election under IRC-475(f) and treat all gains and losses as Ordinary gains and losses under IRC 165(c)(1). This election also allows Full-time Traders to FULLY deduct Wash Sales, Trading Losses, and the full IRC-162 Business overhead expenses they incurred to operate a Full-Time business.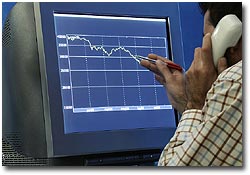 We are experienced in Trade Tax Laws, and we have handled securities and trading issues such as section 83(b) Stock Election; Section 988 trades; Section 1256 contracts; Mark-to-market tax return; Short sales; Wash sales; Futures & options; Stock splits; Dollar cost averaging; Dividend reinvestment plans; Margin interest; Investment interests; Dividends; Foreign tax credit; Investment expenses; Investment tax credit; Unreimbursed business operating expenses; Home office deductions, etc.
***NOTE:- We also file Tax Returns with the IRS and FinCEN for clients who must report/declare Foreign/Offshore Bank Account(FBAR's), and other asset transaction in accordance with the Foreign Account Tax Compliance Act (FATCA).
#1)Question:-"I was defrauded in a ponzi scheme. I gave a broker $10,000 to invest in stocks and I loss everything. Can I claim this loss on my tax return?"
Answer:-You can receive a tax deduction if you receive a Form 1099 from the investment company or Broker.You can also get a tax deduction if a broker defrauded you and others and the crime and your loss are documented by an Attorney in a Class Action Lawsuit, or the crime is documented by the SIPC, FBI and SEC. Bring us your proof.
#2)Question:- "How much will your company charge me to prepare my trading tax forms and my federal & state personal tax returns, including my private residence and three rental properties (4-family rental properties)?".
Answer:- Send us copies of your trading and personal tax documents. When we receive those documents I will call you and tell you the price before we prepare your tax returns.You can accept the price or refuse to pay the price and try another company. You will pay us from the amount of tax we save you. That is a similar way in which Traders charge their investment clients. The fee is tax deductible. Hence, you have NOTHING to lose.
#3)Question:- "I am a Full-time Trader. I have already made the Mark-to-Market election and filed the required forms with the IRS. I am looking for a stable Tax-Accountant to prepare my taxes every year. Would your company be able to prepare my Federal & State tax returns this year and in future years?
Answer:- Yes! we will prepare and e-file a complete Federal & State Tax return for you; and we will send you a copy via the Post Office(USPS). Send us a copy of the last Tax Return that you filed, your trading documents; and other tax documents. Documents you send us will be return to you. Our clients send us their Tax and Trading documents by FedX., UPS., DHL., and the Post Office(USPS). We give our Trade clients up to $50 credit for postage/mailing; and we pay to return ALL the documents they sent us and a copy of the tax return that we prepared for them. Hence, they have NOTHING to lose.
#4)Question:- I buy and sell stocks throughout the year. I would like to elect the Mark-to-Market election for full-time traders. Can your company help me make the elcetion?
Answer:- You are responsible for preparing and filing the "Mark-to-market" election form with the IRS. However, we can prepare and e-file your Federal and State Tax Returns with the IRS and State. You can call the IRS at (800) 829-3676 and (800) 829-1040, from 7:30am Eastern Standard Time.
#5)Question: - "I am working for a hedge fund company. I am part of a 4-man team there and I am paid as an independent contractor. I would like to form my own Corporation or LLC while I continue working for this company. I would like to organize it so that it does not resemble a sham. Please advise if this is something you can help me with. Thanks.
Answer:- You are presently an Independent Contractor. Therefore, get a name for your business and set up your Business Trading Entity as a Sole-proprietorship, LLC, or C-Corporation. Call Legal Zoom (888) 409-8589 for help with setting-up and getting the Federal ID Number (EIN) from the IRS. Most importantly, ask other Traders whom you know, which businiess entity they are operating under. Their feedback will certainly boost your confidence that you are on the right track. FINALLY, use the details that I mentioned above for Full-Time Traders.
Other Services We Provide Traders & Investors
*Tax Planning *Financial Planning *Franchise Advisory.
*Real-Estate Advisory. *Insurance & Risk Management.
*****NOTE:- My best selling book, "Sweet Success" by Clemson Barry, is on Amazon.
Click here for "Financial Planning & Wealth Management"
Click here for "Business Valuation"
Click here for "Real Estate Taxation & Property Insurance"