Starting a Business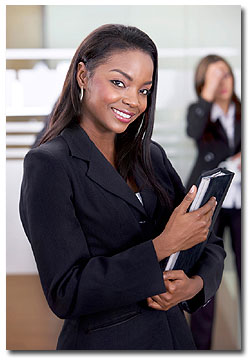 There is no special time to start a new business. Data from several states in the USA and EU member states have shown that new businesses have been launched during economic recessions, economic recoveries, and economic booms. During the world-wide economic recession that started in 2007, over 30,000 new businesses were launched annually in New York State. The result is similar and slightly lower in other US and EU member states. SME's in the EU represents 98 percent or 23 million firm, and employed 85 percent or 87 million employees.
Why do some people venture out on their own?
| | |
| --- | --- |
| 1) | They had good foresight and they were innovative and they felt their ideas and knowledge were not respected by their employers, so they started or purchased a business and ventured out on their own and they have become successful. |
| 2) | They had found a niche and started a hobby to supplement their income. Their customers/clients were happy with the product/service and they became too busy to hold on to their current job. |
| | |
| --- | --- |
| 3) | Some of them have said they were tired of working for strangers. They felt they had sufficient business experience to take over their family business and expand operations. |
| 4) | Some of them were laid off and their only option was to start their own business. |
How did some of them finance the venture?
| | |
| --- | --- |
| 1) | They borrowed from their savings, severance pay, pension, inheritance, home equity, credit cards, and the cash value from their whole life insurance policies. |
| 2) | They sold and pawned some of their assets/prized possessions. |
| 3) | They worked as independent contractors and bid for outsourced work from their former employers. |
| 4) | They formed partnerships and joint ventures with people in their industry who have the cash and who were willing to take the risk. |
| 5) | They sold part of their business to investors/venture capitalists. |
Searching for a partner/investor
Some people would not like to go into business alone. They can retain us to help them find a partner or investor with a complimentary skill set, background, goal, ethics, and professional and entrepreneurial synergy. We are taking applications from potential partners(s)/investor(s) who are ready to start a new venture and make a serious financial commitment to owning a business.
Click here to view and print the application form. After you have completed the form, please fax it to us at 718-677-4007.
Hear it from entrepreneurs who have made it big
"I resigned from my job because I was tired with the corporate politics. Starting my company and having my clothing line prominently displayed in stores in New York, Miami, Los Angeles, Paris, and Milan is a dream come true. I am happy and I feel financially secure."
— Sonia, New York
"Why is everybody so critical and negative when someone quits a full-time job to start a business? When I started my business, my friends thought I was insane and they stayed away from me because the business was struggling. My best friends were the biggest hypocrites. I am very successful and everybody wants to jump on my bandwagon."
— Jane, New York
"I was tired of living in the shadow of my bosses. I was doing the work and they were getting the credit and the big bonuses. I started my business and began competing against the company. I am finally getting the recognition and compensation that I deserve. Sometimes you have to do what it takes to get what you want."
— Anna, Los Angeles
"I sold my company for $5 million and stayed on as the CEO. I invested $3 million at a very conservative interest rate and my annual return is $165,000. My advice to everybody who wants to start a business is to take the risk and do what comes naturally to them and they will become very successful."
— Jonathan, Los Angeles
"My business has provided me with a lifestyle and recognition that some people could only dream about."
— Dan, New York
Question:
"My business did not have income during the year it was opened, but I paid for renovation, rent, electricity, telephone, and advertising. Could I deduct those expenses if the business did not generate income?"
Answer:
Yes, if those expenses are properly documented because the IRS would ask you to substantiate the deductions. The expenses must be categorized as organizational costs and start-up costs and deducted up to a specific limit.
Click here for
"Business taxes, accounting, & strategic planning"
Click here for "Consultation Services"
Click here for "Business valuation, buying, selling, & financing"
Click here for "Forming a Board"