Tax Appeals/Representation & Resolution
IRS, State, City, & Tax Court
(Individuals & Business Owners)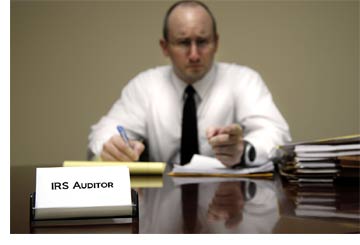 We represent taxpayers who are our clients and those who are not our clients.
You can read my best selling book "Sweet Success" by Clemson Barry on Amazon.
Taxpayers who are our clients:-
a) Letter from the IRS or State: Our clients seldom get audited. However, if you receive a letter from the IRS or State about the tax return that we prepared for you, you would have about 30-days to respond. Don't panic. Please notify us by phone or e-mail. We would contact you and tell you how to send the letter to us. We would review it alongside the tax return that we prepared for you and advise you accordingly. If the issue can be resolved with a quick response to the IRS or State then our response to the IRS or State is FREE.
b) Tax Audit by IRS or State:- If you are audited by the IRS or State, the Tax preparation fee you paid us does not include representation before the IRS or State. A separate fee will be charged if this service is required or deemed necessary. The Fee will be withdrawn from your credit card or bank account on the day that you request or authorizes the service.
Taxpayers who are not our clients:-
a) Taxpayers who have failed to file their personal or business tax returns.
b) Taxpayer's whose personal or business tax return(s) was audited.
c) Taxpayers who are delinquent in paying their personal or business taxes.
What we want from you
Your Cell Phone number and E-mail address for quick communication.
A copy of the letter you received from the taxing authority.
A copy of the tax return(s) you filed; or
Documents to prepare the tax returns you didn't file.
A copy of your Driver's license or State ID. (Starting in 2016, the IRS required the information be included with taxpayers tax return).
Your Credit Card or Bank Account Information to pay for the service.
***NOTE: We would advise you accordingly and tell you the fee before we proceed. The Fee will be withdrawn from your credit card or bank account on the day that you request or authorizes the service.
What taxpayers should know about owing back taxes (Past due or Overdue taxes):-
1)They will continue to accumulate compound interests and penalties every month (Eventually, interest and penalties would become more than the tax you owe)
2) They will affect a delinquent taxpayer's credit score.
3) They can be levied against a taxpayer's property, bank accounts and paychecks.
4) A lot of people have been sent to prison for refusing to file and pay taxes.
Here are two of several letters I have on file from the taxing authorities:-
#1) Dear Mr. Barry:
After reviewing all the evidence you submitted on January 3, 1992 to the Bureau of Conciliation and Mediation Services, I have decided to grant your request. I cancelled all taxes, interest, and penalties that the state charged your client. Please sign the consent forms enclosed and return them within 15 days in the envelope provided.
Very truly yours,
Mario Scarpace
Conciliation Conferee
New York State Dept. of Taxation (May 26, 1992)
#2) Dear Mr. Barry,
This note is in answer to your correspondence dated April 10, 1990. A check is going out to the taxpayer today.
Sincerely,
Dee Zagley, IRS Problem Resolution Unit (April 16, 1990)
Testimonials
"I am feeling better now. For four years, I've felt like I was on the lam."
- Jayson Stevenson, Contractor, Brooklyn, NY
"I was audited and couldn't find my tax preparer. A friend referred me to Barry. Barry took my case and saved me $5,250. I have become more educated and realistic about who should prepare my tax returns. Thank you, Barry."
- Ray McCloud, Real Estate Owner, Newark, NJ
"Our stores were under investigation because we failed to file tax returns and pay the sales and payroll taxes. We had discussions with several accountants who used to solicit us for business, but they were too busy attending to their regular clients. We found Barry's Accounting Services, Corp. in our local newspaper. We called Barry and we agreed to provide him with the information he requested. We paid the government $8,226 less in penalties and interest. Our financial affairs are finally back on track and we are happy. Thanks, Barry."
- Leo & Jane Robinson, Store Owners, Jamaica, NY
Will you be audited by the IRS?
Click HERE to do a quick estimate.