Tax Appeals/Representation & Resolution
IRS, State, City, & Tax Court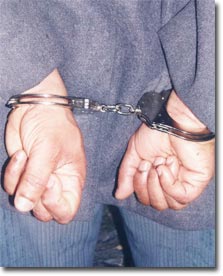 Under what circumstances will a person receive a letter from the taxing authorities?
A taxpayer will receive a letter from the taxing authorities if:
a) The taxpayer has failed to file tax returns.
b) The taxpayer's tax return(s) was audited.
c) The taxpayer is delinquent in paying taxes.
The Statute of Limitation
The statute of limitation fixes the time within which the taxing authority must take judicial action to enforce its rights against taxpayers. The taxing authority has up to three years to audit a taxpayer's tax return from the date the return was due or the date it was filed [IRC Section 6501(a)]. It has up to six years to audit your tax return if more than 25% of your gross income was omitted when you filed the return even if the omission was made in good faith [IRC Section 6501(e)]; and it has forever to come after taxpayers who did not file their tax returns [IRC Section 6501(c)(3)].
What taxpayers should know about owing back taxes
1) They will not disappear if you continue to ignore them.
2) They will continue to accumulate compound interests and penalties.
3) They will affect a delinquent taxpayer's credit score.
4) They can be levied against a taxpayer's property and paychecks.
5) A lot of people have been sent to prison for refusing to pay taxes.
Governments around the world depend on money from taxation. We know that because we have clients in 13 states in the USA and 12 foreign countries. You can be sent to prison for dodging the taxman if you continue to ignore written correspondence sent to you or your accountant. There are famous actors, artists, and sports figures who have had to honor bench warrants and had to postpone their tours/shows and return to their country or state to settle their tax disputes. If you apply for a mortgage, the banks will insist that you file and pay all back taxes before you can close on a property. Sure, you can buy it in someone else's name, but s/he can sell the property and pocket the proceeds and there is no legal recourse. If you own a business, access to funding at low interest rates is critical for growth and success of your business, but tax liens can hurt your chances of obtaining loans from banks and credit from suppliers.
Surviving an Audit
The taxing authority has a slew of tax auditors, tax attorneys, revenue agents, and enforcement personnel representing its interest. It is important that you have the best tax specialist on your side, otherwise you would not stand a chance against those representing the government [Taxpayer rights to consultation and representation, Sections 7521 & 7811; restriction on examination of taxpayer, Section 7605(b); IRS publication 1, treasury regs. 26CFR601.105 and 26CFR601.106(b), internal revenue manual, IRM 4043.1(2), IRM 4015(1), and circular 230].
Hire a tax professional who has in-depth knowledge of your industry, whom other professionals outsource their clients' tax problems to; and who has worked on high-profile cases such as the tax probe of a day trader owing over $800,000 in 2005, a rap mogul owing over $3 million in 2006, a medical professional owing $2 million in 2007, and a day trader allegedly owing $400 million in 2008, an R&B star allegedly owing $1.8 million in 2009, and a hip-hop ace allegedly owing $2.2 million in 2009, etc. Call Barry's Accounting Services if your accountant/tax preparer is under investigation for alleged wrongdoing and the authorities are auditing you and his/her other clients, you received a collection due process notice (CDP notice) and you are requesting a hearing to appeal the determination within 30-days, need a forensic accountant, mitigating tax enforcement actions, defenses based on lack of willfulness, tax law research and professional application, civil & criminal tax fraud allegations, trust fund investigation [IRC Sections 7201-7206, 7602, 7605(b) & 7606], failure to file tax returns, delinquent tax settlement, discharging taxes in bankruptcy [Sections 6213, 6325(a)(1), 6325(b)(1), and 6325(b)(2)(A)]. Some taxes cannot be discharged in bankruptcy.
Here are two of the many letters I have on file from the government:
Dear Mr. Barry:
After reviewing all the evidence you submitted on January 3, 1992 to the Bureau of Conciliation and Mediation Services, I have decided to grant your request. I cancelled all taxes, interest, and penalties that the state charged your client. Please sign the consent forms enclosed and return them within 15 days in the envelope provided.

Very truly yours,

Mario Scarpace
Conciliation Conferee
New York State Dept. of Taxation
May 26, 1992
Dear Mr. Barry,
This note is in answer to your correspondence dated April 10, 1990. A check is going out to the taxpayer today.

Sincerely,
Dee Zagley
IRS Problem Resolution Unit
April 16, 1990
Testimonials
"I am feeling better now. For four years, I've felt like I was on the lam."
- Jayson Stevenson, Brooklyn, New York
"I was audited and couldn't find my tax preparer. A friend referred me to Barry. Barry took my case and saved me $5,250. I have become more educated and realistic about who should prepare my tax returns. Thank you, Barry."
- Ray McCloud, Real Estate Owner, Newark, New Jersey
"Our stores were under investigation because we failed to file tax returns and pay the sales and payroll taxes. We had discussions with several accountants who used to solicit us for business, but they were too busy attending to their regular clients. We found Barry's Accounting Services listing in our local newspaper. We called Barry and we agreed to provide him with the information he requested. We paid $8,226 less in penalties and interest. Our financial affairs are finally back on track and we are happy. Thanks, Barry."
- Leo & Jane Robinson, Owners, Jamaica, New York
Will you be audited by the IRS?
Click HERE to do a quick estimate.